Pick of the Patch Pumpkins
Ponyland
joins Pick of the Patch Pumpkins with a exciting new addition... PONY RIDES! Visit

http://www.abctreefarms.net/pumpkin/city_martinez#main

for additional information.
Lot Description:
This pumpkin patch moved to a new location and TRIPLED in size in 2011. Now located right off I-680 and Hwy. 4, this location has a lot more to offer. With so many different inflatables to choose from, your children won't know where to start. Better yet, book your Birthday Party, School, Non-Profit or Mommy and Me group here for a day the kids just won't forget! Everyone is bound to have a great time while visiting this pumpkin patch as it has something for everyone. And besides all the activities, there are many different varieties of pumpkins to choose from, pumpkin accessories and a wonderfully decorated "memory zone" to take pictures of your little ones.
Ponyland Hours of Operation:
(Different from hours of the patch)

9/27-9/28 from 10 a.m. to 6 p.m.
10/10 from 4-8 p.m.
10/11-10/12 from 10 a.m. to 6 p.m.
10/13-10/17 from 4-8 p.m.
10/18-10/19 from 10 a.m. to 6 p.m.
10/20-10/24 from 4-8 p.m.
10/25-10/26 from 10 a.m. to 6 p.m.
10/27-10/31 from 4-8 p.m.


Address:
5041 Blum Road
Martinez, CA 94553

Powered by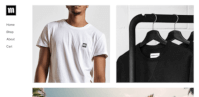 Create your own unique website with customizable templates.